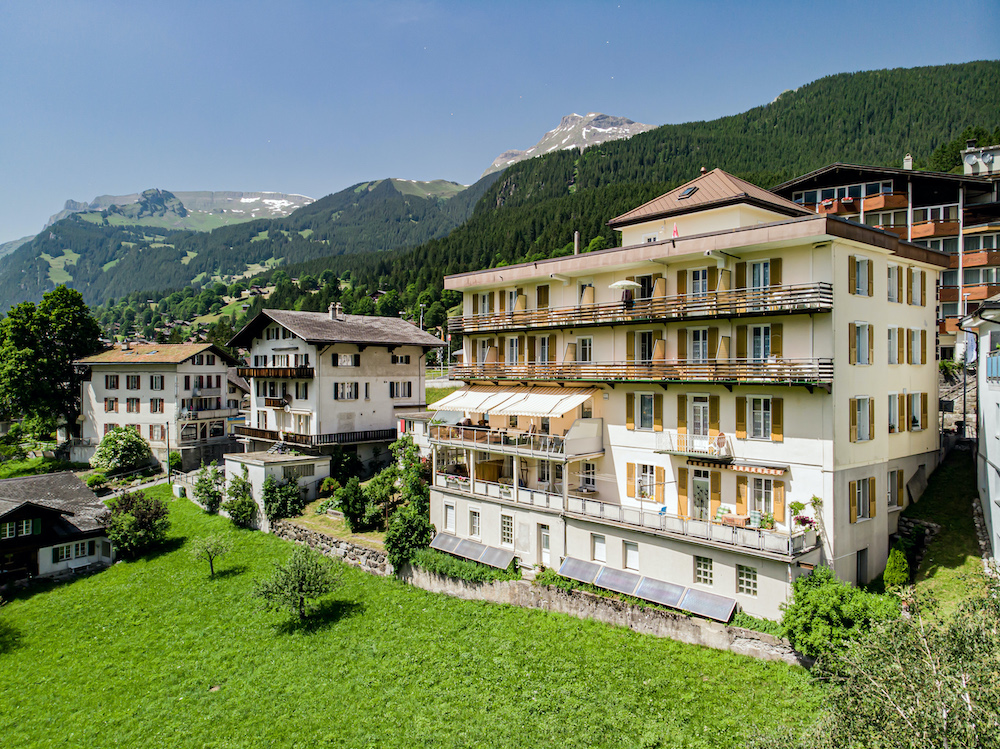 From our house, you have a wonderful view of the Eiger.

The Eiger is a mountain in the Bernese Alps at an altitude of 3967 metres. It is situated just north of the main ridge of the Bernese Alps and is located entirely on the territory of the Swiss canton of Berne.

Together with Mönch and Jungfrau, whose peaks lie on the border with Canton Valais, the Eiger dominates the landscape of the central Bernese Oberland. The north flank of these mountains, which rises about 3000 metres above the valley, is the front side of one of the best-known groups of three peaks in the Alps, each described as a "triumvirate".

Especially the north face of the Eiger fascinates mountaineers as well as lay mountaineers. The Jungfrau Railway with its tunnel through the Eigerfels has been one of the highlights for tourists since it opened.